Welcome to The Westlake Clinic
The Westlake Clinic based on Harley Street, London, the most prestigious medical address in the UK, offers a variety of specialisms and therapies including hypnotherapy, nutritional therapy, psychotherapy, life coaching, psychiatry, psychosexual therapy, counselling and stop smoking in London.
The Westlake Clinic offers conventional treatments as well as alternative and complementary therapies that can treat a number of issues which enhance the lives of our clients and really make a difference.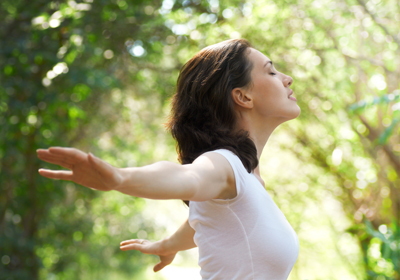 Our Harley Street therapists are some of the leaders in their field of specialisation and are regularly asked to feature on television and in the press, as key note speakers or key note experts.
Fully qualified, experienced and certificated in their chosen field of practice, our therapists are here to help you improve your life - your goal is their goal. They program you for success, helping you achieve great results in a short time.
Established in 2007, The Westlake Clinic has helped many thousands of people enhance their daily lives through talking therapies including counselling, hypnotherapy, psychotherapy, and psychiatry; their sex lives through psychosexual therapy; improved their body through nutritional therapy and stop smoking hypnotherapy; as well as improving our client's career paths through Life Coaching.
The Westlake Clinic - Where Therapy Makes A Difference.
Would you like to join The Westlake Clinic?
Become an associate member by joining the Westlake Clinic. You will be part of an established brand, giving your practice the extra reassurance of quality and integrity that clients are looking for.
Associate membership is available to qualified professionals, whether you are a medical practitioner, consultant or alternative or complementary health practitioner.
hypnotherapy london,hypnotherapy harley street,hypnotherapist london,hypnosis london,hypnosis harley street,psychotherapy london,psychotherapy harley street,psychotherapist London,nutritional therapy london,nutritional therapy harley street,nutritionist london,counselling harley street,counselling london,psychiatry london,psychiatrist london,psychiatry harley street,psychiatrist harley street,




List of Therapies at The Westlake Clinic
Eye movement desensitization and reprocessing

Talk to Our Fully Trained Therapists Today
Are your limiting beliefs holding you back in your life, your work and your relationships?
Our therapists can help get you back on track. We use a variety of treatments from hypnotherapy to psychotherapy, as well as nutritonists to psychiatrists.
Whatever the issue you wish to treat, we can help. Speak to one of our fully trained expert therapists and start living a fuller more enjoyable life today.
To speak to a therapist, please contact them directly.

Join The Westlake Clinic
Become an associate of the Westlake Clinic and take advantage of the benefits of becoming part of an established brand.